Huntington Ingalls Industries' [HII] Technical Solutions division on Tuesday said it was reorganizing two of its business groups into a new combined Defense and Federal Solutions Group.
The division combined its Fleet Support and Mission Driven Innovative Solutions (MDIS) groups in a move it argued aims "to better serve existing and future customers while achieving support function efficiencies."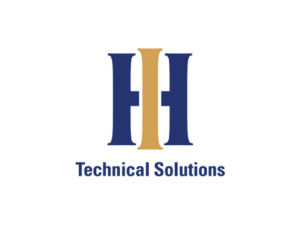 The change was effective June 29.
HII said Technical Solutions decided on this course of action after a series of strategic acquisitions, major contract awards and a review of existing capabilities and the division's organizational structure.
HII spokeswoman Beci Benton told Defense Daily this includes acquisitions like the 2019 acquisition of Fulcrum IT services (Defense Daily, Feb. 25, 2019) and 2018 acquisition of cyber security firm G2 Inc. (Defense Daily, Dec. 3, 2018).
Relevant recent contracts include $954 million awarded in January to provide persistent multi-role and cross-domain intelligence, surveillance and reconnaissance capabilities for the U.S. Air Forces in Europe (Defense Daily, Jan. 24).
The company previously noted this was the largest task order HII received since creating the Technical Services division.
The new Defense and Federal Solutions division now focuses on maritime fleet sustainment; intelligence, surveillance and reconnaissance; cyber operations; secure enterprise information technology engineering and operations; advanced modeling, simulation and training; and logistics management.
Garry Schwartz, former president of MDIS, will lead the Defense and Federal Solutions group. The company noted he retired from the Marine Corps as a senior officer in 2004 and has held positions of increasing responsibility in the private sector and within HII "with an emphasis on support to the defense and federal civilian markets."
"We are incredibly excited about what we have accomplished and what we plan to deliver to our customers going forward," Schwartz said in a statement.
"We look forward to leading the charge in changing how innovative solutions are provided to our government customers, particularly in the ISR and military simulation and training markets, while continuing to build on the legacy of over a century of cutting-edge naval shipbuilding and decades of fleet sustainment excellence," he added.
Previously, MDIS focused on government-wide acquisition and indefinitely delivery/indefinite quantity contracts covering next generation enterprise IT; command, control, computers, communications, cyber, intelligence, surveillance and reconnaissance (C5ISR), military training and simulation, mission support services and logistics management.
The fleet support group focused on shipboard maintenance and modernization teams, advanced naval supply logistics and warehousing services and naval operational training and support. HII noted this group supports 80 percent of the Navy's fleet annually.
Technical Solutions now has three business groups: the new Defense and Federal Solutions, Unmanned Systems, and Nuclear and Environmental Services.