In this new monthly column, Defense Daily highlights individuals from across the government, industry and academia whose efforts contribute daily to national defense, from the program managers to the human resource leaders, to the engineers and logistics officers.
Alison King serves as Vice President of Government Affairs at Forescout Technologies, where she is responsible for the company's relationships across Congress and the Executive Branch where she leads all legislative functions, partnerships, and policy efforts for the Federal Team. Previously, King was detailed as staff to the United States Cyberspace Solarium Commission as the Strategic Communications and Legislative Affairs Director.
How did you get involved in the defense industry or community?
Upon graduating from George Mason University, I was lucky to land my first job at Zimmerman and Associates Inc in Washington D.C. as a Navy Analyst, where I provided project management and advisory services to the Strategic Attack Submarines Program Office at the Naval Sea Systems Command (NAVSEA).
What are some challenges you faced working through your career?
Working in a technical field, I am not an engineer or scientist. However, I'm a big advocate for lifelong learning opportunities at every stage of one's career as I've seen firsthand the power of intellectual curiosity. Unfortunately, when I was younger and working project management jobs, my education and skills were often undervalued as I didn't have the specific degree or professional background that my manager wanted. I've always focused on delivering results while not getting discouraged that I didn't have all the credentials or l didn't fit in. When I made the leap to cyber policy, traditional technical credentials were less of a concern and my experience and educational background had caught up as positives, due to my continued pursuit of education and certifications throughout my career. It's important no matter what field you're in to never shy away from accepting hard to solve problems and systematically working through their solutions.
Did you feel like you always had sufficient mentors and leaders to help guide you? Why/why not?
I've been incredibly lucky to have a handful of mentors and leaders that helped me stay focused throughout my career and were instrumental at key decision points. On the other hand, there were leaders that were not interested in mentoring or even understanding the education and training investments made in their people.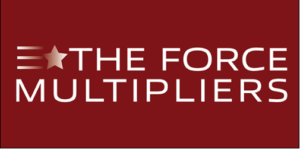 How do you work to be a mentor yourself to younger counterparts?
I take mentoring very seriously as it's important to me to pass on the wisdom, enthusiasm, and confidence that I'm blessed to have in my life. I believe success isn't a singular measurement of what you accomplished, but how many people you helped to reach their potential and to overcome challenges.
What does it mean to be successful in your career field?
To be successful is to have opportunities that satisfy your intellectual curiosity while also providing the financial means to live your best life.
What are some of the under-appreciated positions in the defense field, the unsung heroes or essential cogs in the machine that help the job get done with less recognition?
The network of government, military and contractors that do Information Technology, Security and Facilities Management, that turn the wrenches, keep the lights on, keep the buildings and networks safe do outstanding work that often gets overlooked. The continuity of operations across our global military installations to meet mission requirements of ashore and afloat operating forces is absolute. In each of these the cyber threat is real and growing and we need proactive and engaged people up to the task.
How can the industry improve in promoting these individuals and building them up?
Strongly encourage leadership at all levels, to take the time to develop relationships, educate, cross-train, and continuously recognize the folks that provide essential services.
How has the culture changed around diversity within your career?
I'm proud to see that diversity has expanded to also recognize the importance of inclusion. I'm delighted to see efforts in workplace culture progressing to move beyond simply acknowledging the difference between race, gender, religion, creed, identity, age, and sexual orientation to valuing their contributions.
What is your advice for new entrants to the defense/military community?
Always focus on the mission and remember the sailors, marines, airmen, and soldiers that are counting on you each and every day.
What do you see as the future of your sector in national defense?
The desire for shortened cycle times, ensured compliance, and need for increased collaboration require strengthened securities commensurate with this increased developer productivity. Advances in automation and AI/ML, DevOps teams release code continuously drives the need to shift security to the left. Increased communication and collaboration between Industry and the government is essential to be prepared for the security environment of the future.
Who are the Force Multipliers in your community? Let us know at [email protected]