In this monthly column, Defense Daily highlights individuals from across the government, industry and academia whose efforts contribute daily to national defense, from the program managers to the human resource leaders, to the engineers and logistics officers.
Bob Stevens is the VP of Public Sector at GitLab Inc. He has over three decades of experience in government and private industry working with the government, particularly on federal sales of for technology companies. This includes experience in the DoD software factories of the Air Force's Platform One and Kessel Run and overall DoD software factory strategies.
How did you get involved in the defense industry or community?
I began my career as a tech controller in the U.S. Air Force, and I even did a stint as a communications specialist in the basement of the White House. The way that technology impacts the DOD's mission has always been fascinating to me, and that fascination has guided my career to the present day. After leaving the USAF I wanted to continue to follow my passion to serve the government holistically, including both defense and civilian communities, by moving to a systems integrator and ensuring agencies had access to the technology needed to effectively meet their mission-critical operations.
Now, as GitLab's VP of Public Sector, I have the opportunity to continue supporting federal missions through rapid, secure software development enabled by DevSecOps. Using technology, I am able to help empower federal missions including the U.S. Navy's Black Pearl software factory and the U.S. Air Force's Platform One. It's incredibly fulfilling to know that my work is making an impact and contributing to the success of important missions.
What are some challenges you faced working through your career?
Working in the public sector brings high responsibility and high reward. Government agencies need the best technology available to successfully complete their missions, which ultimately supports and protects U.S. citizens. Helping government agencies navigate the complexities of choosing the right technology and ensuring it drives mission success is a daunting task. Throughout my career, I've embraced the challenge of providing federal and civilian agencies with the latest technology in a secure manner while contending with ever-fluctuating government regulations and budget allowances. The best way to approach this challenge is to collaborate closely with customers and keep a close grasp on their needs and overarching goals.
It is only possible to explore the latest and most innovative methods to support complex requirements when you have a strong comprehension of mission requirements. For example, GitLab supports the software factory model of development for many federal agencies, which allows us to provide more creative and accessible paths to help IT leaders navigate the complexity of technology procurement, while remaining committed to the mission.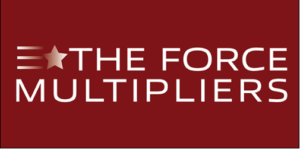 Did you feel like you always had sufficient mentors and leaders to help guide you? Why/why not?
Over the course of my career, I've been lucky enough to have a diverse group of mentors that were instrumental to my growth and who helped me develop my skills and transform my career path.
Some of these mentors were peers and leaders at my organizations, and others even came from competing organizations. It has always been special to me that a member of a competitor's organization took me under his wing and helped me become a better leader. He didn't have to give me the time of day, but he chose to invest in me, and we are still friends today, almost 25 years later.
Regardless of where they came from, each mentor has offered me a fresh perspective and unique insights that have helped me become a better professional.
How do you work to be a mentor yourself to younger counterparts?
When guiding younger colleagues, I draw from my background and the experiences of respected industry peers. We all have areas for growth, and a good mentor helps identify and overcome these. At the start of a mentoring engagement, I work with individuals to identify areas for improvement, create a plan to address them and set goals that demonstrate growth in those areas.
When one of my young mentees expressed interest in becoming a CEO, we broke down the requirements of a leadership role, determined where the white space was and began addressing each aspect to fill in their skills gaps. This included strengthening leadership skills, effective team management, high-level and direct communication, creative problem solving and more. Together, we worked on getting him out of his comfort zone, gaining knowledge in all aspects of the business, and in the end, he became a successful CEO.
Active listening and open dialogue are critical to mentorship. Sharing knowledge and offering guidance are also core tenants of my mentoring strategy. My personal goal is to always leave a mentorship session having given my mentee new information, which provides them a skillset or idea they can build on.
What does it mean to be successful in your career field?
Achieving success in my career is all about understanding my customers' goals, what drives them, and how we can deliver. It's not just about having a good product but also about listening to and understanding their mission needs so I can offer support tailored to their unique situation. This is especially crucial when working with DOD.
When the mission impacts the safety of our nation and the right technology can impact lives, understanding exactly what my end user needs is of utmost importance. There is rarely a one-size-fits-all solution. A tailored approach enables cutting-edge application development that can be completed in just days, rather than months, allowing defense leaders to make better informed decisions and protect our service members. To me, this is true success.
What are some of the under-appreciated positions in the defense field, the unsung heroes or essential cogs in the machine that help the job get done with less recognition?
Government contractors and behind-the-scenes technical employees are often the unsung heroes in the defense field. While their roles may not be flashy, they are instrumental to mission success.
Government technology professionals ensure access to potentially life-saving data, develop software that enables missions and ensures privacy that protects national security. Acknowledging the work of skilled IT professionals and contractors who perform essential functions can empower them to succeed in their roles and even transform them into future leaders.
How can the industry improve in promoting these individuals and building them up?
Promoting and building up folks in under-appreciated positions starts from the top down. Leadership must recognize the importance of technical and contract work to help members of their team gain a better understanding of, and change sentiment toward, their work. Changing the perception of these essential workers takes commitment and executive buy-in, and as such, it sets a new standard of recognition.
To demonstrate the importance of these individuals, leaders should expand recognition and praise beyond the traditional scope. Organizations should continue to recognize officers and executives for their contributions, and in addition, they should honor enlisted personnel and technology professionals for the work they do to support the mission. Taking action to recognize these unsung heroes will help reshape the perception of their efforts.
What do you see as the future of your sector in national defense?
Technology will continue to play an essential role in safeguarding our nation's defense. The advancement of AI and other cutting-edge technologies can help us better protect our country and its people.
At GitLab we see significant value in AI's ability to rapidly create customized applications for our national defense agencies. We're infusing AI across the software development lifecycle to improve security and operations, while accelerating the development lifecycle. By continuously innovating and staying ahead of the curve, we can ensure our nation's security.
Who are the Force Multipliers in your community? Let us know at [email protected].