In this new monthly column, Defense Daily highlights individuals from across the government, industry and academia whose efforts contribute daily to national defense, from the program managers to the human resource leaders, to the engineers and logistics officers.
Kevin Kelly is the chairman and chief executive officer of Arcfield, where he oversees the development and implementation of the company's strategy while ensuring it delivers technology-differentiated solutions for the United States and its allies. Previously, Kelly has served in the defense and intelligence industry for more than 30 years. Before Arcfield, he was CEO of the privately-held technology company LGS Innovations that was ultimately acquired by CACI International.
How did you get involved in the defense industry or community?


My first job coming out of college after majoring in electrical engineering was at GE Aerospace, which became Lockheed Martin during the time that I worked there, and the program that I worked on back in 1993 is still part of Arcfield today. So that's something that has been a special part of my career – returning to where I started.
Did you feel like you always had sufficient mentors and leaders to help guide you? Why/why not?
I have been fortunate to have mentors throughout my life, even going back to my college guidance counselor and various college professors. One in particular was Paul Tillson, a captain in the Navy and a good friend of my family. He was an important mentor throughout my career, but back when I was in college and deciding whether to major in electrical or aerospace engineering, and doubting if I was smart enough to make it through the EE program, he was someone who strongly encouraged me to do it. I ultimately selected that major, and it landed me where I am today.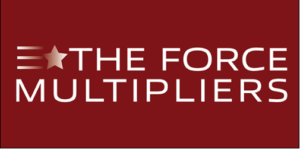 How do you work to be a mentor yourself to younger counterparts?

I mentor college students today at a couple different universities, particularly engineering students. Two things I tell them that I took away from my college career is that getting my electrical engineering degree was the hardest thing I have ever done in my life, and it is also the most valuable thing I have ever done. It not only taught me a lot about the fundamentals of science and physics, but also how to compete and how to occasionally not perform to expectations but come back stronger. I learned how to fail and then how to come back the next day and try again and again, ultimately learning the value of hard work.
What does it mean to be successful in your career field?

I think you have to have a lot of courage, and you need to surround yourself with smart people who challenge you. I have also dedicated myself to continually learning, because with every new assignment that I have taken there has always been something about it that is unknown to me.
I have developed three main rules of success that I share with everyone I work with. The first is excellence. There is no replacement for excellence. If you strive to be the very best at what you do, you become invaluable to an organization and to the mission. If you want to continue to excel and rise to the top, you need to stand out by being the absolute best.
The second is to help others. You don't rise to the top at the expense of others. I believe no one has risen to the top without helping others along the way, especially in a management role. A team in business is much like a sports team; each team member brings a unique talent. It is our responsibility as managers to acknowledge and recognize the distinct talents of our people and coach them along the way.
And finally, don't be a jerk. This one probably sounds silly, but it's true. And it is possibly the most important. If you are difficult or if you have a bad attitude, or you're on a ridiculous power trip, those around you will be uncompelled to help and support you, and nothing that we do in this business is an individual sport.

What are some of the under-appreciated positions in the defense field, the unsung heroes or essential cogs in the machine that help the job get done with less recognition?
Every role and job function in the national defense sector is integral to the mission. Of course, no group of people is more deserving of praise than those currently serving in our military and our veterans. At Arcfield, I'm proud to say more than 25% of our workforce are veterans. I believe the unifying factor in this industry is that one must possess a strong sense of patriotism and pride regardless of the role. After all, when done properly, intelligence and defense is really a peacekeeping mission. While the men and women serving in our armed forces undoubtedly deserve every ounce of admiration they receive, there are countless other essential roles in the defense industry that enable their success behind the scenes. From technical writers and accountants to systems analysts and program managers, every individual that chooses to work in the defense industry has a deep sense of duty and service and is invaluable to mission success.
How can the industry improve in promoting these individuals and building them up?
At Arcfield, we believe it's crucial to engage with our workforce regularly to ensure their needs are being met and their voices are being heard. The leadership team, including myself, meets with all our employees on a quarterly basis. These meetings are incredibly valuable for our company culture, and I believe the entire industry would benefit from consistent collaboration and communication. Additionally, every Monday I meet with all the new team members being onboarded at Arcfield that week. Personally, I find these meetings inspirational, and I feel they help me connect with each new person joining the company. It's my hope that these meetings also convey just how much I value all our employees and their commitment to making our world a safer place. Finally, I'd encourage business leaders across our industry to accept and address feedback from their employees, and to acknowledge their triumphs as well as opportunities for advancement.
What is your advice for new entrants to the defense/military community?
To people who are just beginning their STEM career in the defense and military community, I encourage you to find your passion. In my mind, that is what gets you out of bed in the morning. I think the best results are achieved when one applies their own creativity to something that matches their technical interests. All too often, engineers and technically minded people spend a lot of time working in a specific discipline that they never really wanted to pursue in the first place. Over time, I've learned that there are a tremendous number of ways to apply technical knowledge and expertise. Young engineers have learned the fundamental knowledge needed to now explore and get to the next step in their careers that's right for them. The beginning of their career should be all about personal and professional development, and they should be open to trying new things. I believe when an individual finds that point at which their passion intersects with their expertise, that's when they will see both their performance and career satisfaction improve.
What do you see as the future of your sector in national defense?
The next several years will witness an increase in space-based processing, a heavy investment in quantum computing and data security, and an explosion of AI and ML technology. As more and more data is generated, the need for autonomous processes and AI is becoming embedded in everything. However, I'd never want anything STEM-based to be considered "magic," and I don't think we should ever put complete faith in autonomous systems. I encourage our industry to look for ways in which automation can help us be more creative and spend less time on administrative tasks, but never be used as a replacement for human thinking. Our lifetime of knowledge, lived experiences, and ability to synthesize data is astounding. Modern AI only has a fraction of the compute power of the average human brain. The best way to utilize all the data around us is as a tool, one which can be good or bad depending on how it's used.
Who are the Force Multipliers in your community? Let us know at [email protected]