An offer for Turkey to buy Patriot missile defense batteries has officially expired following the delivery of Russian-made S-400 air-to-air defense systems in July, one government official confirmed Aug. 22.
The Defense and State Departments had hoped for Ankara to procure the Raytheon [RTN]-made system instead of the S-400, which defense officials have said is incompatible with Lockheed Martin's [LMT] F-35 Joint Strike Fighter that was, until this summer, built in part by Turkish manufacturers.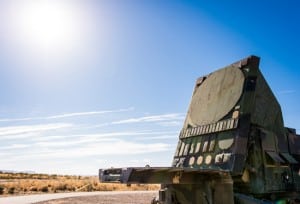 While some officials had appeared to try and keep the door open to a compromise involving Patriot sales after the S-400 was officially delivered in July, Al-Monitor first reported Aug. 22 that the deal was officially off the table.
A State Department official told Defense Daily in a Thursday email: "We have consistently told Turkey that our latest offer of Patriot would be withdrawn if it took delivery of the S-400 system. Our Patriot offer has expired."
The department approved the sale of the Patriot system for $3.5 billion in December 2018, after Turkey had twice rejected the offer. This spring, senior defense officials including then Acting Defense Secretary Patrick Shanahan were telling Congress they were still pushing for the Patriot sale even as Turkish officials were telling local media that the S-400 sale was going through.
The White House and defense officials announced July 17 that Turkey would be removed from the F-35 program, four days after the first S-400 system was delivered. The Pentagon said it would spend $500 million to $600 million searching for alternative sources for Turkey's workshare, which included portions of the fuselage and landing gear, as well as plans for a engine overhaul depot. Turkey was slated to receive over 100 jets as part of the F-35 program, four of which were already built and involved in training for Turkish pilots stationed at Luke Air Force Base, Ariz.