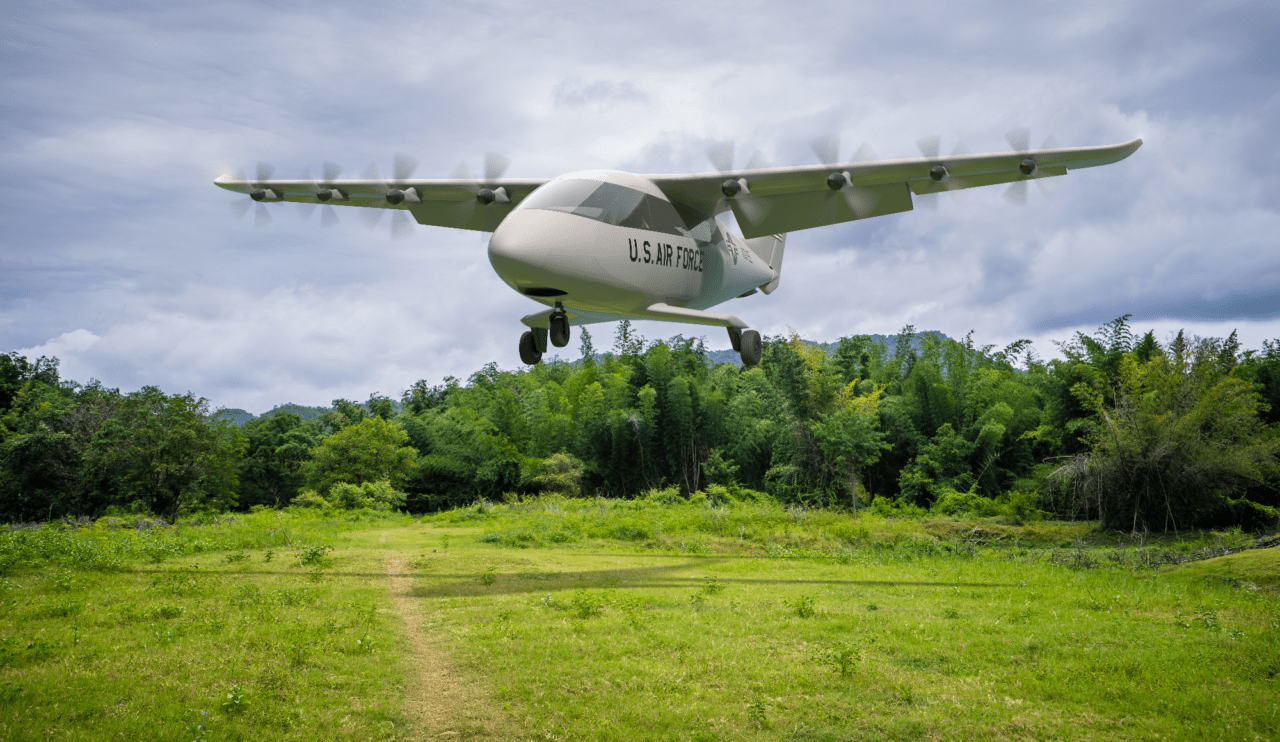 Electra.aero, the hybrid-electric ultra-short takeoff and landing (eSTOL) aircraft developer, on March 10 was awarded a Small Business Technology Transfer (STTR) Phase II contract by the U.S. Air Force. Electra will work in partnership with the Massachusetts Institute of Technology (MIT) to develop enhanced flight control systems for landing its eSTOL vehicle. This follows several other contracts that have been awarded to the company, including a Phase I STTR contract that was awarded to the Electra-MIT team in 2021 to develop an eSTOL aero-propulsive model in addition to a flight control performance simulation and a vehicle sizing tool.
Electra was awarded a Phase III Small Business Innovation Research (SBIR) contract from the U.S. Air Force (USAF) just last month as part of the USAF's Agility Prime program. This contract provided continued support in development of Electra's hybrid-electric vehicle. The company has also received an investment from Lockheed Martin, which will collaborate with Electra in the development of potential solutions for the U.S. government. Another SBIR contract from the Air Force for $1.5 million—a direct-to-phase II contract—was awarded to Electra last year and will conclude in July 2022.
Now partnering with MIT, Electra will quickly develop "enhanced precision flight control systems for repeatable low-speed, ultra-STOL landings," enabling safe operation of the eSTOL aircraft in spaces as small as 300 feet by 100 feet, according to the company's announcement. The team plans to demonstrate said flight control system on a full-scale technology demonstrator later this year. Ben Marchionna, Electra's Director of Technology and Innovation, told sister publication Avionics last month that the team is currently performing ground tests of the hybrid-electric propulsion system at their facility in Switzerland.
Part of the team at MIT that will be participating in this project is Steven Hall, Professor of Aeronautics and Astronautics, who said that he is looking forward to the opportunity to work in conjunction with both Electra and the USAF on the hybrid-electric eSTOL aircraft. "Electra's distributed electric propulsion approach has great promise to improve STOL aircraft performance," Hall said.
Chris Courtin, Lead Engineer of Flight Physics and Controls for Electra, commented, "We are delighted to continue working with MIT and the U.S. Air Force to develop state-of-the-art flight control systems for ultra-STOL aircraft. Reliable precision landings are key to Electra's ability to deliver runway-independent operations with increased payload, range, and safety for both military and commercial uses."
The eSTOL aircraft developed by Electra is designed with distributed electric propulsion and blown lift technology, and it will be capable of transporting nine passengers—or up to 1,800 pounds of cargo—at a range of up to 500 miles. It is also being developed to have greatly reduced noise emissions compared to conventional helicopters. The design of the vehicle includes a small turbine-powered generator, which can recharge the batteries mid-flight, meaning that construction of new ground charging infrastructure will not be necessary to support its operations.