Amid a proliferating use of use of small unmanned aircraft and a hundreds of drone encounters at sensitive sites and with airport operations, the chairman and ranking member of the Senate Homeland Security and Governmental Affairs Committee have asked Homeland Security Secretary Jeh Johnson about his department's efforts to address potential security threats posed by drones.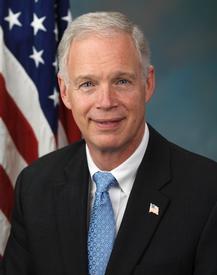 Sens. Ron Johnson (R-Wis.), the committee chairman, and Tom Carper (D-Del.), the ranking member, in their letter dated Wednesday said that the Department of Homeland Security's intelligence branch has noted more than 500 drone encounters at sensitive sites in the United States the past three years while the Federal Aviation Administration is aware of nearly "700 instances of drones interfering with airplanes or airport operations. There have also been reports of individuals using drones to smuggle contraband across the U.S.-Mexico border and over prison walls."
So far DHS has worked with intelligence and security officials across the federal government to discuss the security threats posed by drones and in September met with interagency partners to discuss safety issues due to drones in the airspace around Washington, D.C. Johnson and Carper said they are encouraged by these and other steps but want more information from the department to better understand its role related to "safety and security concerns of drones."
Among other questions, the senators want to know what role DHS believes it has in addressing safety and security concerns of drones, the status of a risk assessment on the security implications of drones, what role it might have in working with the FAA in integrating drone operations into the national airspace, guidance and information the department provides to state and local law enforcement related to threats posed by drones, current operational capabilities for mitigating drones or other non-traditional aviation technology, and the approach for developing requirements to guide research, development and acquisition of solutions to mitigate potential threats posed by drones.
The senators warn that "There is also a risk of rogue or malicious drone operators using unmanned aerial vehicles as a weapon."