The Senate approved a continuing resolution (CR) late Jan. 22 that would fund the government through Feb. 8 and end a three-day federal shutdown.
The Senate passed the measure by an 81-18 vote, sending it to the House for its consideration. The House was expected to begin voting at roughly 6 p.m. Eastern time.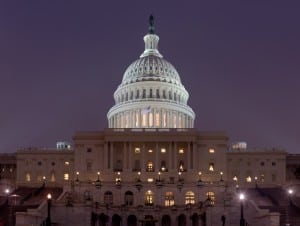 A CR that would have kept the government funded through Feb. 16 received House approval last week but stalled in the Senate over an immigration issue, leading to a shutdown that began over the weekend (Defense Daily, Jan. 19). A flurry of negotiations yielded the CR with the Feb. 8 expiration.
The new CR, which would be the fourth that Congress has passed for fiscal year 2018, is needed because lawmakers have not finished their 12 FY 2018 appropriations bills.