Sweden's Securitas on Monday completed its $70.7 million acquisition of the Public Safety & Security (PSS) Division of Kratos Defense & Security Solutions [KTOS], expanding its business in the U.S. and adding more capabilities to its electronic security unit.
For Kratos, the sale of its $150 million PSS business will allow it to focus on its defense work.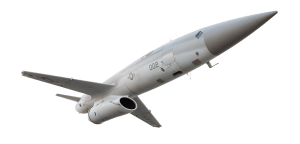 The PSS division does systems integration work around video surveillance, access control, communications, building automation, and fire and safety.
"This divestiture continues the successful execution of Kratos' strategy of being a high technology product and systems aerospace and defense company," Eric DeMarco, president and CEO of Kratos, said in a statement. He added that the deal means "greater focus and financial flexibility for our high growth core businesses, including unmanned aerial drones, satellite communications, missile defense, training systems and microwave electronics."
Securitas is integrating PSS with its Securitas Electronic Security, Inc., business. The company said the acquisition will expand its "electronic security platform in the United States by strengthening field operation capabilities and adding local branch infrastructure with highly skilled employees. It supports Securitas' strategy of providing protective services across the entire Securitas North American customer base, and brings increased value to our customers."