In addition to an urgent-need procurement of more than 1,000 recoilless rifles, the Army has tasked industry with developing new ammunition for the weapons.
The Army's project manager for crew served weapons is overseeing the purchase of 1,111 M3E1 Carl Gustaf recoilless rifles made by Swedish firm Saab. The $40 million procurement is being made under an urgent material release so the weapons can be fielded immediately. Saab is supplying the weapons after the Army underwent a foreign comparative testing (FCT) program for a shoulder-fired crew-served weapon.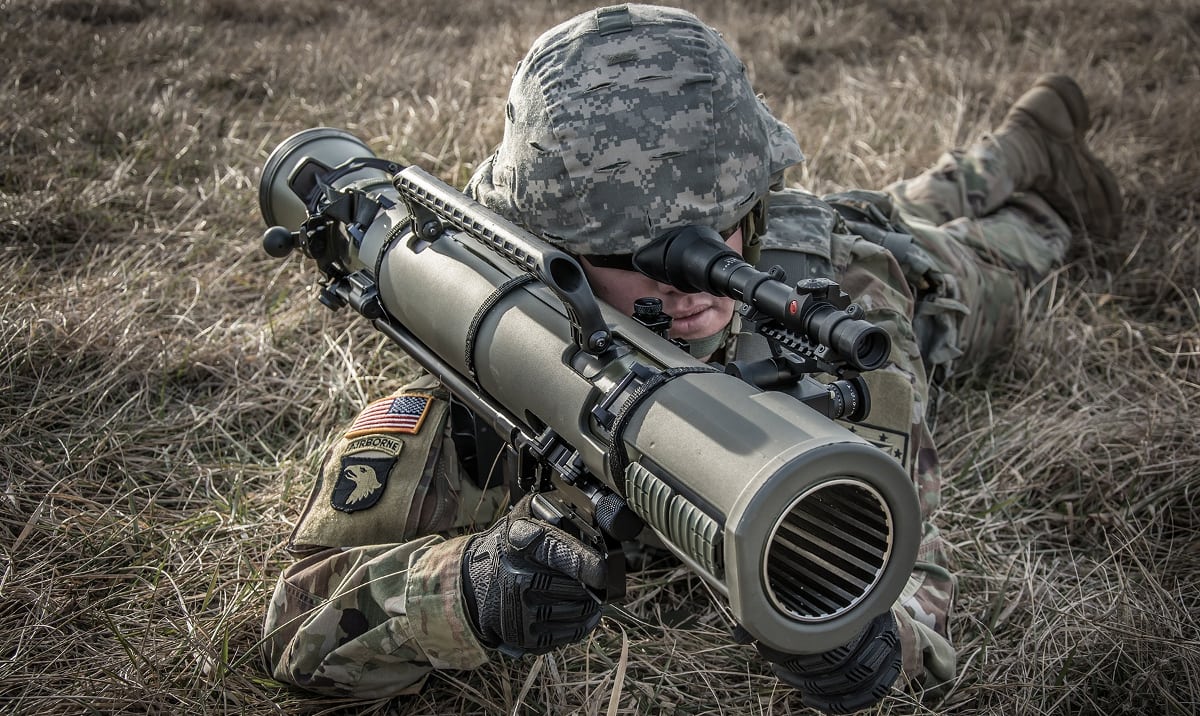 The Carl-Gustaf, which the Army calls the M3 Multi-Role anti-Armor Anti-Personnel Weapon System (MAAWS), entered service in 1991 and has been a staple infantry support weapon in the wars in Iraq and Afghanistan.
In 1988, U.S. Special Forces identified a need for a shoulder-fired, recoilless rifle to replace the M67 recoilless rifle that entered service in the 1960s. Saab Dynamics developed the M3 to address the need. Army Rangers and Navy SEALs received the first M3s through the FCT program in 1994.
Saab has improved the Carl Gustav since its introduction to accommodate soldier's needs, mainly by reducing weight and improving ergonomics. The company in 2014 introduced the M4/M3E1 variant with improved portability by reducing the weight of the latest version from 22 pounds to 15 pounds.
The M4 is compatible with advanced electronic sights and is equipped with an integrated shot counter that enables more efficient maintenance of each weapon over its service life.
Now Saab has teamed with Raytheon [RTN] to further improve MAAWS and develop new munitions for the multi-role weapon, the companies said in a recent statement. Initially, the team will upgrade the Carl-Gustaf reloadable shoulder-launched weapon system and explore opportunities to enhance Saab's AT4 disposable weapon system to meet near-term U.S. and international requirements.
"Working with a global technology leader like Saab will expand both our global reach and the breadth of potential solutions for U.S. and coalition armies," Kim Ernzen, vice president of Raytheon Land Warfare Systems, said in a statement. "Drawing from existing weapons, launchers, and sensors from the two companies' land warfare portfolios will enable us to develop and offer advanced solutions on an accelerated timeline to meet emerging munitions needs."
Saab has been trying to bring to market a "smart" 84mm ultra-light missile (ULM) concept that could be fired by both the Carl Gustav and the AT4 disposable missile launcher. The M4 is compatible with intelligent sighting systems, and prepared for programmable ammunition, according to Saab.
"Collaborating with Raytheon, utilizing their technical and product excellence, in combination with our technology will enhance the already world-leading Carl-Gustaf and AT4 weapon systems with additional capabilities that will even further increase the operational benefit for the end-user." Görgen Johansson, head of Saab Dynamics, said in a statement.