The U.S. Air Force Research Laboratory (AFRL) awarded Leidos [LDOS] a contract worth up to $48 million to provide research and development (R&D) under the Mission Systems Open Architecture Science and Technology (MOAST) Program., the company said Monday.
The multiple award, fair opportunity, indefinite delivery/indefinite quantity prime contract is set to last for seven years. Leidos also won an initial task order under the MOAST Program, with work set to occur at Wright Patterson Air Force Base in Ohio.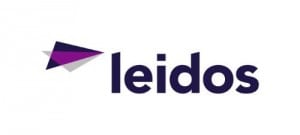 Under the MOAST Program, Leidos will perform R&D to help evolve and expand emerging open systems architecture standards for both existing and next-generation Air Force and Defense Department weapon systems. The R&D will also seek to ensure or enhance cyber resilience of the systems.
The company highlighted that design strategies based on more widely supported open architecture standards increase the likelihood that system changes can be accomplished in a more cost-effective way.
"We look forward to applying our innovative research and development expertise to help the Air Force reduce costs and advance system performance through the improvement and adoption of open architecture technologies," Mike Chagnon, Leidos Advanced Solutions Group President, said in a statement.