The Department of Defense was bracing for a partial shutdown late Jan. 19 as Congress grappled with how to keep the government funded after a stopgap measure expires at midnight.
The House approved a new continuing resolution (CR) late Jan. 18 that would keep the government open through Feb. 16, but the measure (H.J. Res. 125) faced an uphill battle in the Senate, where debate continued at press time, hours before a potential shutdown.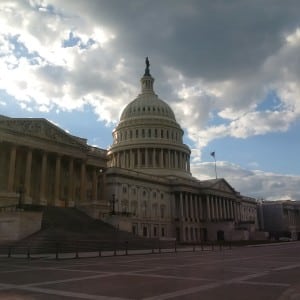 Democrats oppose the CR over an immigration issue, and some Republicans object to another CR, saying the military needs a long-term spending deal. Congress has already passed three CRs because it has not finished its 12 fiscal year 2018 appropriations bills.
"With rising threats around the world and a readiness crisis endangering service members' lives, Congress must provide sufficient, stable funding for our military," said Sen. John McCain (R-Ariz.), chairman of the Senate Armed Services Committee. "We cannot do that without long-term budgeting. And we certainly cannot do that through continuing resolutions."
The Pentagon was hoping for the best but preparing for the worst. Deputy Defense Secretary Patrick Shanahan issued a Jan. 18 memorandum saying that if a shutdown occurs, active-duty service members will continue to work and military operations in Afghanistan, Iraq and Syria will continue, but that most new contract awards will be halted, and many civilian employees will be furloughed.
Defense Secretary Jim Mattis "and I hope that the Congress will pass a CR or an annual appropriations bill for defense activities during FY 2018," Shanahan wrote. "However, prudent management requires that the department be prepared for the possibility of a lapse in appropriations."
Vice President Mike Pence tweeted that if a shutdown occurs, the military will be hurt on many fronts. Pilot training will stop, hurting readiness, he said. In addition, training will be canceled for 100,000 national guardsmen and tens of thousands of reservists.
"Short-term funding measures are not ideal, but a lapse in funding for the federal government would be even more harmful for our military and our national security," the Trump administration wrote in a statement of administration policy.