The Defense Information Systems Agency's (DISA) director said Thursday he is seeking industry's help in understanding how to best optimize its current systems and detailed the latest progress on the agency's ongoing reorganization effort.
"We have a risk proposition from a readiness standpoint to where we want to get to the future faster as we modernize our systems, but in the meantime we've got to operate, maintain and sustain our current systems and make sure they're resilient and optimized. So [we want industry's] ability to help us understand how we can optimize what we have while we're moving to the future faster. And, just as important, if there are risk calculations that you can help us better understand where we can accept risk in the current environment to get to the future faster," Air Force Lt. Gen. Robert Skinner told attendees during an AFCEA DC virtual discussion.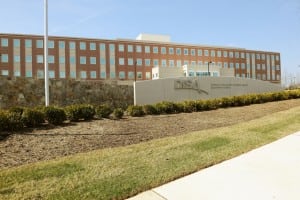 Skinner cited enterprise licensing as a key area of focus for DISA in its engagement with industry, with a push on ensuring best value as the agency streamlines its products and processes amidst its reorganization.
"We're on a crusade on this one," Skinner said. "You would think that we would have all kinds of enterprise licenses and that we have all kinds of products and licenses. I will tell you, that's the problem. We have too many different problem sets, too many different licenses. And from a Department of Defense standpoint, we're looking for best value when it comes to enterprise licenses, not 10 different best values within the same product line that are actually different based on who you talk to and who you're dealing with you have a different price model and a different price point."
DISA's reorganization began in October, and Skinner detailed the four new mission-focused centers and the organization's five priority efforts.
"It's really about getting after how do we simplify how we are organized so that we can simplify the organization design, so that we can really get after the problems and challenges ahead of us," Skinner said. "This is a roughly 19,000 military-civilian contractor organization with an over $10 billion working capital and general fund budget. That is significant firepower and significant capacity to get after what the department needs."
The four centers include the Enterprise Integration and Innovation Center, which will focus on leveraging industry's advancements for efforts such as the optimization initiative, the Operations and Infrastructure Center that handles DISA's command and control responsibilities, the Digital Capabilities and Security Center led by its acquisition executive and the Hosting and Computing Center, which aims "to be able to provide the hosting and computing environment of the future," according to Skinner.
"Whether it's on-prem, whether it's off-prem, whether it's government-provided, whether it's commercial-provided, [the Hosting and Computing Center] is where we build the hybrid framework and are leveraging industry and leveraging government capabilities together to make sure that our mission partners have the hosting and computing environment that they need well into the future," Skinner said.
In December, DISA said it would not pick up General Dynamics Information Technology's [GD] next contract option for the milCloud2.0 program and is effectively ending the service in 2022, a move that comes during its ongoing strategic program assessment process of its technology portfolio (Defense Daily, Dec. 20).  
DISA's priority efforts aligned with its reorganization include improving readiness through innovation, "harmonizing the user experience with cyber security," and Skinner specifically cited the importance of ensuring command and control capabilities.
"While we don't have a priority [among] these lines of effort, this is our no-fail mission," Skinner said. "Ensuring that we have command and control capabilities at the time and the place of our choosing that is resilient, that is stable and is capable is our no-fail mission."
Skinner also noted DISA is focused on the ability to "leverage data as a center of gravity" for the service and capabilities it provides its customers.
"I propose that if you own the data, you own the high ground in today's environment. Having the right data, understanding that data, being able to analyze that data for decision-quality information and decision-quality scenarios is what this is all about," Skinner said.