Leidos [LDOS] said Monday the company has won over several competitors DISA's potential $11.5 billion Defense Enclave Services contract to consolidate the Pentagon's 'Fourth Estate' agencies' network capabilities.
Under the deal, which could cover a 10-year work period, Leidos is tasked with bringing together the department's 22 defense support agencies and nearly 400,000 users onto a single modernized networking platform.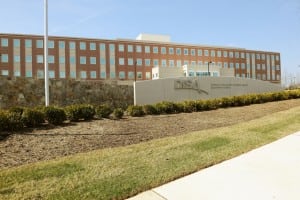 "We are honored that DISA has entrusted our team to establish the modern infrastructure foundation that will deliver critical combat support capabilities to our warfighters," Roger Krone, the company's CEO and chairman, said in a statement. "Leidos is committed to helping DISA and the Defense Agencies and Field Activities further their vision, leveraging our decades of technological expertise to bolster their critical mission."
Seven proposals were submitted for the program, according to the Pentagon.
DISA officials previously told reporters the decision to go with a single vendor acquisition approach for Defense Enclave Services was necessary to build in maximum cost efficiency and accountability into the massive program (Defense Daily, Dec. 10 2020).
"When you've got varying IT networks at varying levels of maturity and security and with the goal being integration, this is the way to get after it to make sure that we had cost efficiency, accountability and to bring us up to standard," Don Means, director of DISA's Operations and Infrastructure Center, said when DISA released the Request for Proposals for Defense Enclave Services in December 2020.
Leidos said bringing together the Fourth Estate network users onto a common network architecture will provide "enhanced user experience, improved security, and network reliability."
The Defense Enclave Services contract begins with a four-year base period of performance, which may be followed by three two-year options periods.