TYSONS CORNER, Va.–The Department of Homeland Security is in the process of planning for a new information technology (IT) services procurement that is different from the current contract, according to the department's top procurement official.
DHS and its components use the multi-billion dollar EAGLE II contract vehicle to purchase a range of IT services from qualifying vendors. But there are a number of government-wide "best in class procurements" for services and "If there is a best in class procurement that fulfills the need, we're going to go to that first," Soraya Correa, chief procurement officer at DHS, said last Friday. "We're not going to sit here and write another vehicle that replicates what's already out there. That's inefficient. That's ineffective."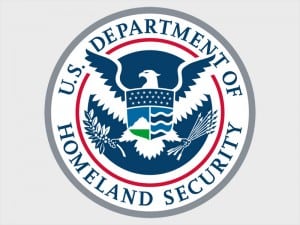 Correa said she sees "the future of EAGLE III looking very different from what EAGLE II looks like today."
The follow-on contract vehicle will be created with various new government guidelines in mind and the department's own initiatives to be more nimble and flexible, Correa said, adding that the next-generation procurement will be an evolution from the existing vehicle.
"It's about adjusting to where we are today," she said.
The one "dislike" with the current procurements under EAGLE II is that "sometimes" the orders are managed like a major contract negotiation in line with federal acquisition regulations when the ordering process should last just a month or two, Correa said. "So that's one area, I guess, I would be looking to streamline."
Correa is working with John Zangardi, the DHS chief information officer, on the follow-on for EAGLE and FLASH, which was an innovative multi-vendor $1.5 billion small business set aside for agile software development services that the department canceled last spring.
EAGLE III and FLASH will "probably be a combined procurement" that will also "probably be a little more uniquely tailored to DHS," Correa said at DHS Industry Day that was hosted by Washington Technology. After canceling FLASH last year, DHS officials still said they want to be innovative in their approaches to IT acquisitions.
By uniquely tailored, Correa said that EAGLE III needs to meet the needs of DHS and its components now and in the future.
DHS began awarding EAGLE II contracts in 2013.
Correa also said that DHS will be looking at existing contract vehicles for IT commodity purchases that meet the "basic needs" of the department and its components. For unique needs, DHS will have its own contract vehicle, she said.
Currently, DHS uses its FirstSource II contract vehicle that is a small business set aside for the purchase of IT commodities and solutions.
Correa also said that DHS has stood up an IT Category Management Council to assess the various best in class contract vehicles that the department can use and to help gather requirements for future procurement vehicles for DHS. DHS will survey its components for input, she said.