Booz Allen Hamilton [BAH] on Friday said it has agreed to acquire Morphick, Inc., a small Ohio-based company that provides managed cyber security services to Fortune 500 companies.
Terms of the deal, which is expected to close before the end of 2017, were not disclosed. Jefferies analyst Sheila Kahyaoglu said in note to clients on Friday that she estimates Morphick has about $10 million in annual sales. The company has about 40 employees.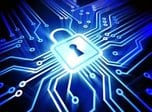 Morphick provides a managed service for its customers that it calls Managed Detection and Response for Network, allowing for advanced threat detection, investigation and response through its own proprietary sensors that give it full visibility into network communications. The company says both known and unknown threats "are instantly detected."
Morphick was founded in 2015 and has tripled its sale annually, Brian Minick, the company's CEO, told Defense Daily in a phone interview. Minick will remain with the company.
For Booz Allen, the managed security services that Morphick provides will complement the company's cyber security consulting business that it already offers commercial customers, Bill Phelps, head of Booz Allen's U.S. Commercial business, said in the interview. He said commercial customers are increasingly asking for managed cyber security services.
"We're increasing the scope of our services to answer client demand for a scalable, agile, always watching and responding cyber capability that matches the pace of today's threats," Phelps said in a statement Booz Allen's press release announcing the deal.
Once Morphick is part of Booz Allen, Phelps said that the company will be able to offer commercial customers the "full life-cycle" of cyber security services. The company's current services include things like assessments, incident response, and establishing security centers, he said.
Phelps, who previously worked for Accenture [ACN] managing their global security business, was hired just over a year ago by Booz Allen to help it scale its commercial business, he said.  The acquisition is part of his strategy that includes pairing the "deep skill" Booz Allen has from helping its government customers defend their network with a "commercially-focused leadership team" to bring those capabilities to bear in the commercial space.
Earlier this year Phelps hired Brad Maiorino, the former chief information security officer for Target [TGT], to help grow Booz Allen's commercial cyber business. Maiorino was hired by Target in 2014 to help that company recover from a significant cyber threat that exposed customer data.
Booz Allen's combined commercial and international business is about 2.6 percent of the company's $5.8 billion in sales, amounting to about $151 million, most of it related to cyber security services.