Expanding on promises of "jointness" and cooperation on the battlefield, the military service senior civilian leaders are meeting regularly to trade notes on research efforts to reduce overlap and promote cooperation in basic scientific endeavors.
Air Force Secretary Heather Wilson said the services are "on the cusp of becoming integrated, not just interdependent, not just joint, but integrated in our operations."
"If we can do that. If we can gather information faster, decide faster and act faster on that information, then we are going to prevail in 21st century conflict," Wilson said March 12 at the Center for Strategic and International Studies in Washington, D.C.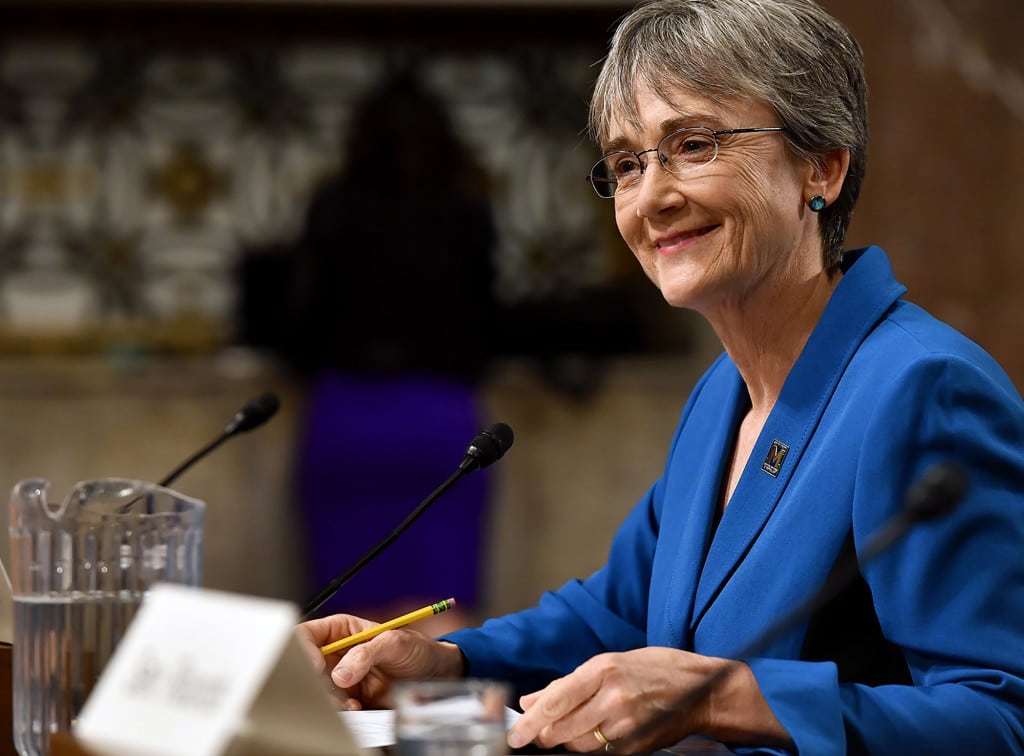 In a show of cooperation, Wilson was joined on stage at CSIS by Army Secretary Mark Esper and Navy Secretary Richard. V. Spencer. She said the triumvirate of senior civilian leaders meet for breakfast at least every couple of weeks.
"It's actually terrifying the staffs," she joked. "We've already identified and started about a dozen things we're doing together."
The "most exciting" of those unified efforts is comparing and sharing science-and-technology efforts and breakthroughs among the services, she said.  
"It's starting to pick up a lot of momentum," Wilson said.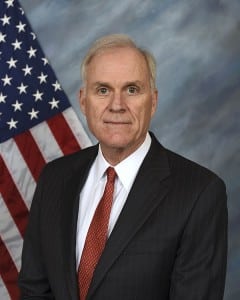 Esper said cooperation with the Navy and Air Force in research and development efforts directly supports the Army's concept of multi-domain battle in which land forces create effects in the air, at sea and in space in support of a joint fight.
"In these discussions we have, when we're talking about an S&T projects, they'll be talking about a program that they are working on or could work and I'll be there and ask myself is that something I can shoot from an Army vehicle?" Esper said. "We have a discussion about that, about how we can share technologies between us based on our programs."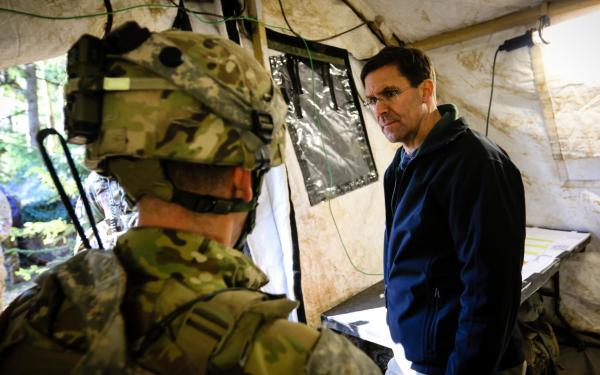 All three secretaries receive the same briefings on space capabilities because all the services in some way operate in or receive vital capability from systems outside Earth's atmosphere, Spencer said.
"We are sitting there at the S&T level asking 'Who should be the lead dog in distributed energy?" Spencer said. "Who in the portfolio is doing the primary job where we can say, 'OK, you lead' versus all of us trying to match each other. This is happening at the secretary level."
Long-range precision fires (LRPF) – the Army's top modernization priority – is an example of a weapon system development program where the Army might benefit from research the Navy and Air Force have done with extended-range guided munitions and then employ them to the advantage of multiple services, Esper said.
"I'm thinking about not just how I can reach out and touch enemy ground forces, but maybe how can I strike enemy ships?" he said. "How can I strike enemy airfields that may help the Air Force get off the ground or suppress the enemy's aircraft?"
"It seems obvious, but I'm not sure it's happened as much as it should in the past," he added.