The Department of Homeland Security (DHS) has awarded Leidos [LDOS] a potential seven-year, $395 million contract to provide cyber security support services to the department's Security Operations Center (SOC).
DHS posted the award notice on Wednesday in the FedBizOpps site and said it was made on Aug. 31. The award was made to Lockheed Martin's [LMT] former business segment, Information Systems and Global Solutions, which was acquired by Leidos in mid-August. An earlier version of this story said the award was made to Lockheed Martin.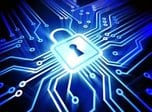 Under the contract, Leidos will provide network monitoring and security event analysis, email security monitoring and analysis, computer security incident response and management, vulnerability assessment, security engineering, cyber intelligent support, intrusion analysis, and continuity of operations for SOC services, according to the Statement of Work that accompanied the release of the solicitation on April 1.
The DHS SOC monitors, detects, analyzes, mitigates and responds to cyber threats and adversarial activity across the department's enterprise and as such requires close collaboration with component agency SOCs. The DHS SOC reports to the department's chief information security officer and also works with the United States Computer Emergency Readiness Team, better known as US-CERT.
DHS component SOCS are responsible for monitoring networks that the department SOC doesn't and they have primary responsibility for incident response within their respective networks and systems. The Statement of Work says that "aggregated event feeds from a subset of component security devices are provided to the DHS SOC."
The DHS SOC is responsible for monitoring and responding to security events on Trusted Internet Connection gateways that it manages to provide Internet connectivity for component agencies.
The DHS award to Leidos is the second big cyber security contract the department has let in the past year. Last September DHS awarded Raytheon [RTN] a potential $1 billion contract to support the National Cybersecurity Protection System, better known as EINSTEIN.