KEYW Corp. [KEYW] on Wednesday said it has agreed to sell its systems engineering and technical assistance (SETA) business to Quantech Services for $12 million in cash.
KEYW said the transaction is expected to close within two weeks.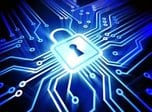 "As part of an ongoing strategic review of our business, we came to the conclusion that the growth potential of both KEYW's core business and the SETA business can be maximize if the two were separated," Bill Weber, president and CEO of KEYW, said in a statement. "This action de-conflicts KEYW at two key government agencies and will allow us to focus 100 percent on technology development opportunities across the intelligence community."
The SETA business has 50 employees.
Quantech is a small business based in Massachusetts that provides consulting in the areas of program management, engineering services, cyber security, and cost and financial management to the Defense Department and other government clients.
Bluestone Capital Partners is serving as KEYW's financial adviser on the deal.
KEYW also said it is exploring strategic alternatives for its commercial cyber security business, Hexis Cyber Solutions. An announcement on the results of the review is expected in the coming weeks.
The commercial business had $13.9 million in sales in 2015, 23 percent higher than 2014, and an operating loss of $6.6 million, a 36 percent improvement from a year ago.
Separately, KEYW announced that Mark Sopp has been elected to the company's board. Sopp most recently service as chief financial officer of Leidos Holdings [LDOS].
KEYW's core capabilities are in cyber security and geospatial intelligence solutions for the intelligence community, DoD, and commercial customers.