The Department of Homeland Security (DHS) on Tuesday requested $971 million for cyber operations within its National Protection and Programs Directorate (NPPD), including nearly $700 million for its two key technology efforts aimed at thwarting and monitoring cyber attacks against federal civilian networks.
The overall DHS request for cyber security is closer to $1.5 billion, but that includes research and development efforts, and needs by specific components such as the Coast Guard.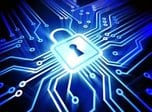 The cyber request for NPPD includes $397.2 million for the National Cybersecurity Protection System, better known as EINSTEIN, to continue deploying intrusion prevention, information sharing, and analytic capabilities to federal civilian agencies. Funding plans for EINSTEIN are down from FY '17 because the platform is "fully purchased" and largely deployed and is transitioning to sustainment mode, Chip Fulghum, acting undersecretary for management at DHS, told reporters during a conference call to discuss the department's budget.
During FY '16, DHS provided EINSTEIN Accelerated (E3A) services to 2017 departments and agencies, expanding coverage of the system to 93 percent of the federal civilian government, a 45 percent increase over FY '15.
According to DHS budget documents, during FY '17, E3A is expected to be fully deployed across the federal civilian government.
In addition to intrusion prevention capabilities, EINSTEIN provides detection and monitoring services.
The request also includes $279 million for the Continuous Diagnostics and Mitigation (CDM) program, which helps federal civilian departments and agencies monitor for threats inside their networks. The request represents an increase for the program, which is still rolling out, and will allow agencies that participated in the first phase to continue supporting licenses for endpoint management tools they received.
In FY '16, the second phase of the CDM program began, which covers tools for security-related behavior management, privileges, and credentials and authentication management, improving protections against cyber hackers. Budget documents say that these tools were made available to 97 percent of the federal civilian workforce involving 65 agencies.
DHS is requesting $235.9 million for its internal watch center that helps the public and private sectors monitor and respond to cyber security threats. The request is a $49.2 million increase for the National Cybersecurity and Communications Integration Center, often called the NCCIC, and will enable it to provide additional threat assessment capabilities, better protect private sector entities through the Enhanced Cybersecurity Services program, and support demand for more analytical products, the budget documents say.