The Department of Homeland Security (DHS) last week awarded Battelle a potential 10-year, $480.6 million contract to continue managing the National Biodefense Analysis Countermeasures Center (NBACC), a federally funded research and development center that helps the nation defend against biological threats.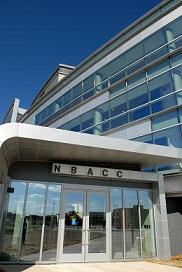 Battelle's subsidiary Battelle National Biodefense Institute (BNBI) in 2006 won the first contract to manage and operate the NBACC, which stood up that year.
"BNBI's new contract was awarded as the result of a highly competitive process," Patrick Fitch, president of BNBI, said in a statement.
The contract has a one-year base period and four one-year options. Additionally, the contract includes five earnable award-term incentive periods, allowing Battelle to earn five more years of contract term for exemplary performance.
The NBACC is located at Fort Detrick, Md. Work at the center support intelligence assessment, preparedness planning, response, emerging threat characterization and bioforensic analysis. BNBI will provide research studies, analyses, analytical and computational models, simulations, and other analytic support.