Due to a delay in United States Cyber Command effort to consolidate a number of existing separate support contracts, the command has awarded CACI International [CACI] a one-year $13.8 million extension to continue support under a current task order for IT and research, development, testing and evaluation.
One of the key tasks that Cyber Command needs done from CACI under the bridge contract is continued development of the Cyber Immersion training environment that will establish a centrally-managed training environment to simulate real cyber attack scenarios that support the Cyber Mission Forces (CMF) the command is standing up.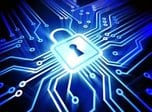 According to a contract notice in Tuesday's FedBizOpps.gov site, CACI has done the primary development work on the training environment but the schedule has slipped due to water damage caused by inclement weather that nearly destroyed the training environment. Cyber Command said that work on the training environment will last through June 2016.
In May, the Defense Information Systems Agency on behalf of Cyber Command issued a solicitation to industry for a multiple award independent delivery, independent quantity contract that would consolidate five different contracts the command currently uses to provide support to its directorates. The new contract will also be used to support the CMF.
However, due to "extensive vendor questions and concerns," the solicitation was pulled. The General Services Administration this month plans to re-issue the Request for Proposals for the $460 million ID/IQ support services contract.
Cyber Command said it expects to award the consolidated contract in April 2016.
Other work under the extension includes evaluation and documentation of cyber security tools, completion of a suite of Rapid Application cyber security tools, completion of the command's Capability Repository that assists with the rapid development of cyber modules and systems by documentation of the link between IT capabilities and IT assets, that are combined to deliver the modules and systems, and delivery of an Open Source Took Kit next month.