CACI International [CACI] on Tuesday said it has won a potential six-year $407 million task order to provide the Department of Homeland Security with cyber security capabilities and tools.
The award was made in April under the General Services Administration's Alliant contract vehicle and represents new business for CACI in the cyber security space, the company said.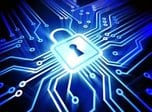 The contract is for the Group A task order within the DHS Continuous Diagnostics and Mitigation (CDM) Dynamic and Evolving Federal Enterprise Network Defense (DEFEND) program. CACI will support DHS components with dashboards and other cyber security tools to monitor, diagnose and mitigate threats.
CACI said that its work under the order will also include "asset management of software and hardware, cloud-based and mobile devices, and configuration-setting and vulnerability management."
Last December, Booz Allen Hamilton [BAH] won a potential $621 million task order under the Alliant contract for Group B of the CDM DEFEND program. The company said in February that its DEFEND task order will help protect more than 2 million endpoints across more than 10,000 locations within the federal government.
The CDM DEFEND program has a $3.4 billion value over six years. Awards for Groups C, D and E of the program are expected this summer.
The CDM DEFEND program is replacing the existing CDM Tools and Continuous Monitoring as a Service blanket purchase agreement that expires this year.
The CDM program provides federal agencies with tools to help them monitor and protect their networks from cyber threats and intrusions.