A new report from the Center for the American Progress is calling for the Biden administration to bolster the State Department's role in the U.S. security assistance program, to include transfering $7 billion in associated funding from the Pentagon.  
The report calls the current return on investment for Pentagon-led security assistance efforts "limited, inconsistent, and not strategic" and advocates for the State Department to take the lead in organizing foreign military aid initiatives.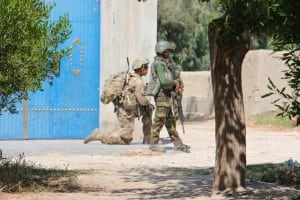 "U.S. security assistance is broken and in need of an overhaul. Over the past two decades, the bureaucratic system developed to deliver billions of dollars of military aid to partner nations has evolved and expanded not by design but as the result of a series of ad hoc legislative and policy changes," the report's authors wrote.
The organization notes the Pentagon's role in security assistance policy grew significantly post-9/11, arguing that the system has become inefficient and lacking the necessary congressional oversight. 
"This has inhibited effective congressional oversight, harmed coordination between diplomacy and defense, and contributed to the growing militarization of U.S. foreign policy. It has created a dysfunctional and bifurcated security assistance system," the report states.
More specifically, the report calls for transferring the Pentagon's new Section 333 train and equip authority and associated funds, which the authors say replicates the State Department's Foreign Military Financing authority.
The report also urges the administration to transfer the Defense Department's funds and authorities related to long-term security force reform efforts to the State Department, including the Afghanistan Security Forces Fund, the Counter-ISIS Train and Equip Fund and the Ukraine Security Assistance Initiative fund.
"Failing to reform security assistance not only leaves the United States with a wasteful and inefficient status quo, it also perpetuates the marginalization of diplomacy and locks in the military's newly found dominance in driving U.S. foreign policy. The current security assistance system evolved to address the threats posed by the post-9/11 era and is now outdated and ill-suited for a new geopolitical environment characterized by competition," the report states.