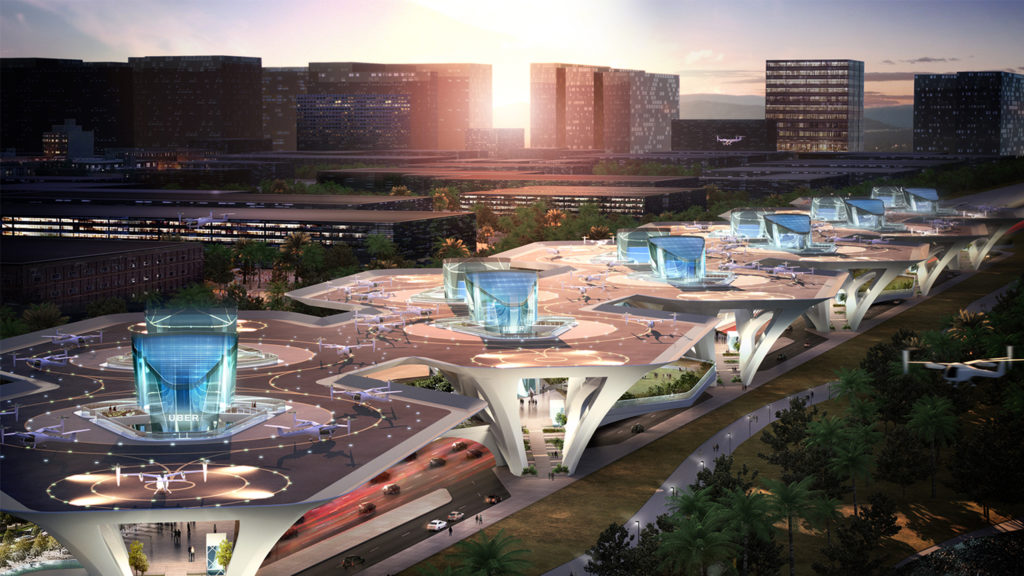 Honeywell [HON] has created a new business unit dedicated to unmanned aerial systems (UAS) and urban air mobility (UAM) with dedicated engineering and sales resources valuing the hardware and software market for such systems at $120 billion by 2030 , the company said on Monday.
"Urban Air Mobility and Unmanned Aerial Systems will play an increasing role in the future of aerospace, with potential applications in all-electric urban air taxi vehicles, hybrid-electric unmanned cargo drones, optionally piloted airplanes, delivery drones and everything in between," said Mike Madsen, president and CEO of Honeywell Aerospace.
Stéphane Fymat, vice president and general manager for the new business unit, said Honeywell expects the hardware and software market for UAM, drone cargo delivery and other drone applications to reach $120 billion by 2030, with Honeywell's market opportunity about 20 percent of that. Through the U.S. Air Force's Agility Prime program, the U.S. military has expressed interest in purchasing UAM aircraft, both manned and unmanned, for logistics and other purposes.
Honeywell UAM will "develop new products and services uniquely for these markets," according to the company, and act as a systems integrator for existing Honeywell products and services that could be used by the UAS and UAM industries. Offerings will include avionics, electric and hybrid-electric propulsion and thermal management, flight services and ground operations services. The business unit has hundreds of employees with many engineers.
At last year's Uber Elevate summit, Honeywell unveiled a compact version of its fly-by-wire system for use on air taxis. The company has been selected to provide various sub-systems to a number of air taxi OEMs, including Volocopter, Vertical Aerospace, Jaunt Air Mobility, Pipistrel and Eviation. Honeywell is also pursuing customers in the drone package delivery industry, though it has not yet announced any relationships.
Honyewell also signed an agreement with Denso to collaborate on electric and hybrid powertrains for urban air mobility aircraft.
In November of last year, Honeywell partnered with and invested in Swiss autonomy startup Daedalean.ai, with Honeywell Ventures contributing an undisclosed sum to the startup's $12 million fundraising to date. Honeywell will work with Daedalean to procure the flight testing and data necessary for the company's rapid development and certification of flight control software, and provide its autopilot solutions for both general aviation and electric vertical takeoff and landing airframes.
"We're not trying to bet on who's going to have the best drone," said Murray Grainger, head of Honeywell Ventures. "We want to sell to everyone's drones."
Honeywell Ventures has also invested in California-based AirMap, a leading provider of unmanned traffic management (UTM) and fleet management solutions for enterprise drone use.