General Dynamics [GD] on Tuesday said it is expanding its commercial cyber security monitoring services to include industrial controls, providing its private sector customers with a more comprehensive service offering.
"We are committed to providing the commercial market with the military-grade services they need to effectively monitor and protect their business," Bernie Guerry, senior vice president of the Intelligence Solutions Division at General Dynamics Information Technology (GDIT), said in a statement. "The expansion into the protection of industrial controls is one way we are meeting this emerging need."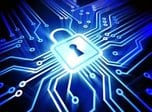 GD's Commercial Cyber Services business is about two years old and is part of GDIT.
The company said its announcement comes amid recent warnings from the Department of the Homeland Security about potential threats to the nation's critical infrastructure in the wake of cyber attacks against power utilities in the Ukraine last December.
GD's Commercial Cyber Services business will use an Industrial Network Anomaly Detection system with its security operations centers (SOCs) that provide around-the-clock cyber security monitoring for its customers. In a separate release, the cyber security firm NexDefense said it is providing its Sophia industrial network security monitoring and anomaly detection system to GD's business unit for the industrial control systems (ICS) monitoring.
"The conversion of information technology and operational technology technologies, as well as the proliferation of mass connectivity, has created complex vulnerabilities to ICS networks," David Ross, general manager of General Dynamics Commercial Cyber Services, said in a statement.
GDs commercial cyber unit provides cyber security as a service to its customers. GD in the spring of 2015 sold its commercial cyber security products business, Fidelis Cybersecurity, to the private equity firm Marlin Equity Partners to focus on its core government customers.
GD said it operates 15 SOCs and critical incident response teams across multiple continents. The Commercial Cyber Services business grew out of cyber security support the company does for the intelligence community and Defense Department.
The commercial cyber services business markets its services to the health care, energy, education, and other vertical markets.