The Department of Homeland Security on Tuesday released a new strategy for the U.S. border with Canada that lays out three broad goals around border security, facilitating trade and travel, and promoting resilience on both sides of the border.
The strategy was released about six months later than expected and follows a threat analysis of the northern border issued by DHS last August that said the two-way flow of illegal drugs is the biggest threat the U.S. must contend with, although compared to the U.S. southern border the "Northern Border remains an area of limited threat."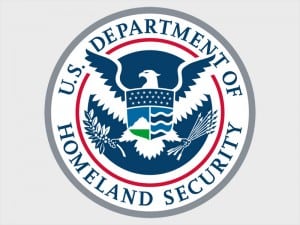 The June 2018 DHS Northern Border Strategy says "Transnational criminal organizations are also active along the border and they continually adapt their drug production, smuggling methods, and routes to avoid detection by U.S. and Canadian law enforcement. Potential terror threats are primarily from homegrown violent extremists in Canada who are not included in the U.S. Government's consolidated terrorist watch list and could therefore enter the United States legally at Northern Border ports of entry without suspicion.
DHS said that the 24-page strategy will be followed within 180 days by an implementation plan that will outline roles and responsibilities and programs within the department, and timelines for fulfilling goals and objectives. The strategy and implementation plan will be used to prioritize resources.
The first goal outlined in the strategy calls for Enhancing Border Security Operations through timely information sharing and coordination among and between domestic and international partners, deploying technology and resources based on intelligence and risk-based assessments, promoting integrated operations, and deterring illegal activity through public and private sector outreach.
The second goal is to Facilitate and Safeguard Lawful Trade and Travel through a number of objectives, including continuing to used trusted traveler and prescreening programs and processes and technologies that speed the entry of travelers into the U.S.
The final goal is to Promote Cross-border Resilience through enhanced communications, response and recovery capabilities, and improving the security and resilience of critical infrastructures.
The new Northern Border Strategy is similar to the 2012 strategy issued midway through former President Barack Obama's two terms. DHS in 2012 also put forth three goals for the northern border, including deterring and preventing terrorism and other illegal activity, safeguarding and promoting lawful commerce, and "ensuring community safety and resilience."
The Obama era strategy also called for partnerships, technology, information and intelligence, people and infrastructure.
DHS said the strategy will be updated every five years.
Sen. Heidi Heitkamp (D-N.D.), in a statement praised the new strategy for giving the department direction. The strategy document was required by a bipartisan bill in Congress.
"This strategy puts DHS on a path that will make North Dakota, and our nation, stronger and safer," Heitkamp said. "Over a year after my legislation was signed into law, we now have a strategy based on the most current threat analysis, taking into account advancements in technology and shifting threats from around the world."