General Atomics has received a potential $275.9 million contract to provide operational and maintenance (O&M) services to Customs and Border Protection's (CBP) fleet of nine MQ-9 Predator B drones that the agency operates in support of border and maritime security missions.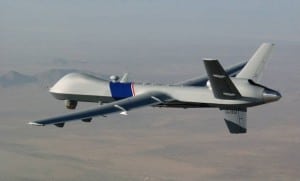 General Atomics' Aeronautical Systems business began supplying the Predator unmanned aircraft systems (UAS) to CBP in September 2006 for use by the agency's Office of Air and Marine Operations.
The MQ-9s operated by CBP fly as long as 20 hours and are equipped with sensors that can detect moving targets on the ground and in the water. CBP originally acquired 10 MQ-9s but one of the maritime variants was lost at sea.
The O&M contract has a one-year base period, four one-year options, and a six-month option.