Ann Roosevelt, a veteran defense trade reporter who capped her career as deputy editor of Defense Daily before retiring in 2014, died peacefully at her home on Jan. 26 in Stanfordville, N.Y., her son said.
In her reporting career, Roosevelt, 73, focused primarily on Army systems and missile defense.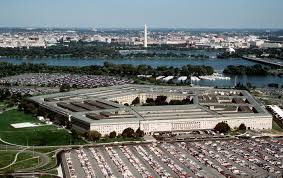 "Ann's passion was certainly covering the Army, but she was widely respected and so very well liked across the defense industry," said John Robinson, editor of Defense Daily, who hired her from Defense Week in 2003. "She was a pillar of stability for us in the tumultuous world of trade reporting. I knew I could always count on her. Ann also had a wonderful sense of humor and pleasant disposition that kept us going during the stressful days."
Since retiring from Defense Daily, Roosevelt spent more time with her family and rekindled her interest in horse riding and fox hunting, according to her son, Simon, who survives her along with a granddaughter. "She also found time to visit some of the Greek and Roman archeological sites that so interested her."
Roosevelt served on the board of trustees at her local library, the Stanford Free Public Library. In lieu of flowers, the family suggested friends make a donation in her name to the library, which has been trying to raise funds for a new library. The address is 14 Creamery Road, Stanfordville, N.Y., 12581.
Simon Roosevelt said the family was planning a family burial service in Oyster Bay, N.Y., and a small memorial in the spring in Millbrook, N.Y.