The Navy awarded eight companies a shared multiple award contract (MAC) on Sept. 19 to provide worldwide installations for all shore-based command, control, communications, computer, intelligence, surveillance and reconnaissance (C4ISR) and supporting systems for the Navy.
The winners include Huntington Ingalls Industries' [HII] Fleet Support Group LLC, Cambridge International Systems Inc., KBRwyle Technology Solutions LLC, M.C. Dean Inc., Parsons Government Services Inc. [PSN], Serco Inc., SigNet Technologies Inc., and VT Milcom Inc.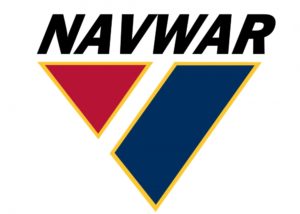 The contract covers installation of current and future C4ISR systems under the Naval Information Warfare Systems Command (NAVWAR).
The award notice explained C4ISR installation includes decommissioning and modernization of existing shore facilities, installation design and installation of integrated C4ISR systems, program and project management, engineering design, industrial work, troubleshooting, operational verification, end-user training and other installation services and material necessary to accomplish NAVWAR C4ISR maintenance, modernization and new system installation.
Work will be performed around the world based on requirements for individual task orders.
This contract includes one five-year based ordering period and one five-year option period that, if exercised, would raise the total value to $968 million for 10 years total. If the option is exercised, the ordering may continue through September 2029.
No contract funds were obligated on the basic MAC awards announced. All named awardees will have the opportunity to compete for task orders during the ordering period.
The Navy said this requirement was solicited using full and open competition via the FedBizOpps websites and NAVWAR e-Commerce Central website, with nine offers received, but did not disclose the competitor not included in the contract.
In July the Navy awarded HII, M.C. Dean, Serco Inc., VT Milcom, Prism Maritime LLC and General Dynamics [GD] Information Technology a combined $2.45 billion multiple award contract for worldwide installation service for all afloat C4ISR and supporting systems under NAVWAR.